Hey, y'all! Sorry I've been kinda quiet lately, I've been (thinks of my practicing one song on the piano yesterday for an hour and a half; the Spanish 1 final I took on Thursday; the science test, also on Thursday; my cousin's wedding next weekend; my sister's graduation in two weeks; all of my homework)…busy. And quite a bit stressed. High school is hard, y'all, especially when you want straight A's. But I didn't post this to rant…
Anyway, I'm doing another book review! Sometimes I don't really like doing these and then I read a really, really good book and know I have to do one or I'll explode. So here I am 😀
Catch You Later, Traitor
by Avi
Goodreads description: Brooklyn, New York, 1951.
Twelve-year-old Pete Collison is a regular kid who loves Sam Spade detective books and radio crime dramas, but when an FBI agent shows up at Pete's doorstep accusing his father of being a Communist, Pete finds himself caught in a real-life mystery. Could there really be Commies in Pete's family? At the same time, Pete's class turns against him, thanks to similar rumors spread by his own teacher; even Kat, Pete's best friend, feels the pressure to ditch him. As Pete follows the quickly accumulating clues, he begins to wonder if the truth could put his family's livelihood–and even their freedom–at risk.
Why Review? Because it was amazing.
Plot–5/5 Five thousand out of five stars. It was…amazing. I finished it in a day and a half and could not put it down.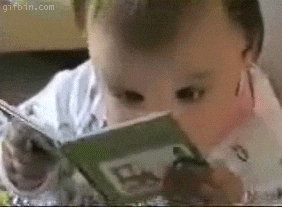 Storyline–4.99999/5 Because I've never read a novel that has an A+++++ storyline (well, except for maybe the third book of the Ascendance Trilogy) but this one came very, very close. It really made me think about things I've never really thought about before, like how the Red Scare impacted everybody and people who weren't Communist were hurt by it.
Character Development–5/5 Pete…first a boy, then a man, and then a boy again. Avi did a great job with this.
Writing style–4/5 This was the first book by Avi that I've read, and I really enjoyed his style. Only a few scenes here and there that were oddly written prevented me from giving it five stars.
Overall rating–5/5 I finished this book late into the night and all I could do afterwards was sit on my bed and think about how good it was. I was near tears at some parts and laughing at others, and it showed me the Korean War era from a whole new perspective. It's going onto my list of favorites–not only on the list, but somewhere near the top.
Y'all read any good books lately? Have any of you ever read Catch You Later, Traitor, or any other books by Avi? What are your favorite novels?
I'll be back soon–after Kenzie's wedding this week *squeals*, hopefully I'll have a post commemorating that. 😀 😀 😀 😀
–Abilene