This is nine days late, I know, and I'm sorry. My laptop…let's just say Spike was having a few problems. Thankfully, he's all fixed now, and so here I am. Anyway, this year, instead of doing goal announcements like last year (we all know how those went *cough cough*) I'm doing monthly TBR lists. As you all know, reading is something I'm very very VERY v e r y passionate about, so instead of announcing goals that I'm going to hate in a month, I'm doing this–something, in my opinion, much more realistic. (At least for me, as swamped in school work and mentally unavailable as I am.) And, when I read these books, I might post a few reviews, though I wouldn't bet on it XD, and I'll definitely say what I thought of the books at the end of each month. (Also, this list kind of short because it's finals week and I haven't had a lot of time, and probably won't for the rest of the month)
Second in the Underground Zealot series. I read the first one, Soon, a while back, and it was sooooo good. Basically, the series is kind of an allegorical rewrite of the book of Acts; the main character is Paul Stepola. An Italian. Who goes blind….you see what he did there? Lilyan got me in the second and last book in the series, and I am so excited.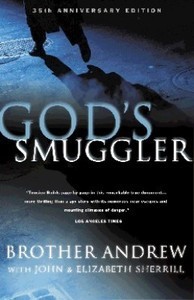 I've seen books along these lines before and wanted to read them. The closest thing I've read would probably be a Jim Elliot biography, which is a far cry from that. So, anyways…
This is a re-read, but it's been several years, and I love to finish re-reading it this month. So, maybe…I still have sixteen books in this series to read before I get to this one, so I guess this list is sixteen books longer xD
A "You haven't read this yet? Read ASAP" moment from Dad. It's been on the list I've never gotten around to (along with 1984).
There you have it, folks! Sorry is this so messily written; I just really needed to post it but I didn't have a lot of time to work on it. Thanks for the love!
–Abilene (a tired, brain-fried highschooler)